Capsi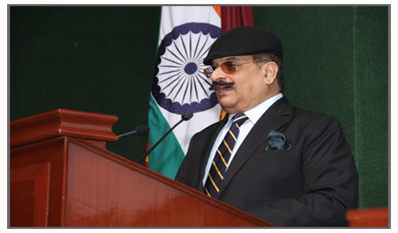 Central Association of Private Security Industry (CAPSI)  :The preeminent organization for security professionals made its unpretentious beginning in 2005 and has emerged as an "elite association" nationally and internationally renowned security professionals managing world's largest workforce of 7 million guardsmen and women engaged in providing private security cover to the nation. CAPSI's governing processes are being guided by an eminent board of governors having former army generals, veteran police and para-military officers, high ranking intelligence professionals from Central Bureau of Investigation and premier governmental intelligence agencies and renowned risk managers. The executive leadership of CAPSI is provided by security entrepreneurs of second generation who have achieved excellence in the business of security management in India and abroad. The unique bouquet of experience and entrepreneurship has taken CAPSI to its new height within a period of 8 years, especially after the enactment of the Private Security Agencies Regulation Act-2005.
The CAPSI is now playing a leadership role in the formulation of "Global Standards and Best Practices" for Private Security Industry world over. Recently CAPSI was invited by United Nations Office on Drugs and Crime (UNODC) to participate in the "Planning Meeting" for Civilian Private Security Services their Role Oversight & Contributions to Crime Prevention & Community Safety held at Abu Dhabi (UAE). At this meeting CAPSI was taken as the member of the Standing Committee to take this UN initiative further.
CAPSI is functioning as a federal body which represents the interest of entire Private Security Industry (PSI) of India. It operates through its State Chapters constituted in every State of the Republic of India. Each State Chapter is being governed by an executive council. Each state chapter is represented in the National Governing Council which deliberates on the crucial issues related to the conduct of Industry business and coordinate with Governmental departments of Police, ESI, PF, Service Tax, Income Tax, Labour Commissioners and Private Security Agencies Regulatory Authorities, to have the issues resolved.